I missed a day!
Sorry! I'm sure you didn't miss me. :) I was really busy yesterday - I went swimming with my beautiful mummy, I studied for a German test, did a photography mentoring assignment and went out too! My sister even let me take photos of her for once. Wow, what a day!
-- A disclaimer...if you couldn't care less about photography and cameras ignore the following! =)
I have had a few e-mails and comments lately asking about my equipment and lenses that I use. So I thought I'd post here!
1) I shoot with a Canon 300D, the D-Rebel. The original. It's light, sweet and noisy at high ISOs but I love, love, love it! The new version is the 400D or the XTi which I'm sure is great too. I also have a Canon EOS 650 (film) with a Sigma 24-70 lens that I use from time to time with B/W film.
2) I have four lenses but I mainly shoot with one and use one other occasionally. I use the 50mm 1.8 80% of the time and the rest of the time the 18-55mm 3.5-5.6. The one thing I hate most is variable apertures but I stick it out when I need the wide angle. I'm hoping to upgrade it to a 2.8 version soon by Sigma/Tamron. :) The other two lenses are old zooms that I use on the film cam.
Yesterday I *finally* got around to doing my mentoring assignment from a sweet, kind and amazing photographer who offered to be my mentor a while back. These are some of the shots I took - we had to interpret our favourite poem in pictures and process them in funky ways to go with the poem. I did "She Dwellt Among the Untrodden Ways" by William Wordsworth. Great guy. :P Here's just a few I took! Thanks to my mentor for being so FAB ~ cannot wait for the next assignment.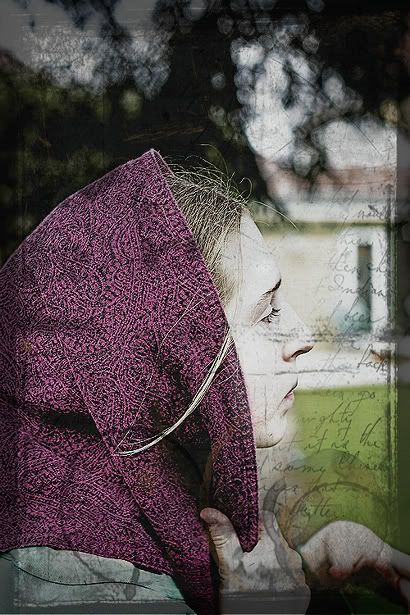 ....
And my photograph for today was just a fun idea I had. :) It was a really really beautiful day - sunny and warm so when I got home from school it was still light enough to shoot indoors.
For those of you that don't know, I LOVE to read. I love the escapism of books and the way I can completely immerse and submerge myself into another place, another time, even another world! I write too...I want to be a novelist as well as a photographer and a mother and a teacher (but not all at the same time hopefully)! Anyway, I used to say (when asked) that I liked so many books that I couldn't possibly be expected to choose my favourites.
Now that I am older (and maybe a little wiser) I realise that there are some books that stay with me and which I continue to think of and re-read. I hope the list will continue to grow, but for the moment the books are:
To Kill A Mockingbird --Harper Lee
A Summer to Die --Lois Lowry
The Secret Life of Bees --Sue Monk Kidd
A Little Princess --Frances Hodgeson Burnett
The Diary of Anne Frank --Anne Frank
Of course, I have other books I love but these books will always stay with me. I can only hope that one day another girl will be thinking of her cherished books and that my novel will be on there. I was inspired to write books by the authors of my favourite books and maybe the girl who treasures a book of mine will be inspired to write books. It should be nice, to be part of a constantly shifting circle...and to inspire those you have never met, except through words on a page. My mother, unknown to me, sent a bit of my novel to a publisher...about the struggle of two sisters during the Civil Rights era...and they liked it! They want to talk with me! I might be a writer sooner than I think!!
Anyway....sorry for my massively long hugely colossal gigantic post --I'm just excited about the whole book thing and I guess it makes up for not posting yesterday. :P Thanks so much for reading and a HUGE congratulations to you (yes, you!) if you got to the end of this waffly long post! I don't even know if anything will come of it or if I want to wait or even have it published, if they even like it that much. But anyway... :)
Love Lulu :)