How do you like your eggs?
I like mine scrambled! Not fried, not poached, not boiled...but scrambled! Yum! If you're a vegan (I'm just vegetarian, not vegan)...erm, how do you like your tofu? =P I just saw the eggs on the table and loved the lines and soft lighting!
I've been tagged again! This time by
Jinksee
and
Stacey
, but it's a different tag so I'll endeavour to play along with what
Sheye
calls this 'blogly form of chain mail': I couldn't agree more! It's fun though! =) So I have to tell you why I blog in five sentences...
3) Your wonderful comments truly rock.
4) On a down day, you're the perfect pick-me-up.
5) On an up day, it's fun to share your joy.
Last exam today! For 12 days! I had English Language which went pretty well, I think. =) By the way, how are you liking Tulips Grow Anywhere's new look?! I decided it needed a revamp...so new header, new music, new font, new links added etc. etc. etc. Isn't that a cool word? Et cetera? I know, I know...it's Latin. But Latin's cool. I had my Latin exam last week. Helen made me laugh when she said she remembered 'O fons Bandusiae'...it hasn't changed!
So after English Language today I decided to skip the [optional, I didn't really skip it] History 'rev sesh' [aka revision session, my teacher likes to use random phrases to try and relate to the younger generation [!] and come home. Aah, relaxation. Haven't had it in weeks! It was good to just chill out, watch some ER [ohmygollygosh, poor Sarah! Isn't she a great actress though?...or am I the only ER fan here? And I think the UK is way behind the US..but anyways...] and take some pictures. Here's a few I just pulled off the cards. I have a ton more from the last few weeks but have been so busy studying I haven't got round to proofing any.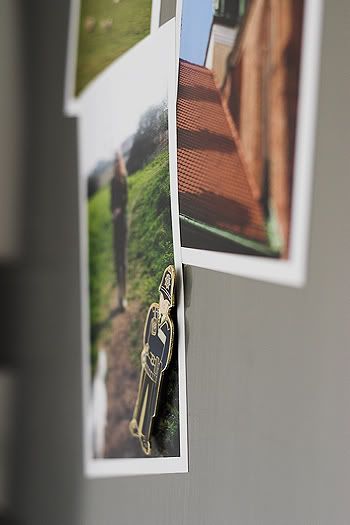 My mum made me take the last one! =) I've been teaching her photography here and there and she just got her first prints. Okay, last one for now...
The End. Love L. :)