Happy Good Friday. =)
Hope you all have a simply lovely Easter weekend. Don't eat too much chocolate. I have been studying, not too much but a little, and hoping to go to church on Sunday. We don't go that regularly but I just love it when we do. The community spirit is overwhelming and I love imagining that I am visitng God's house, so to speak. :)
Yesterday I watched the film "The Sisterhood of the Travelling Pants". I loved the books and I love the movie equally - everyone should watch it...it was beautiful. The music and the photography and the outfits...oh, it was just sincerely amazing! I didn't feel it as much in the books but in the film I realised how much like Lena I am. I don't think I have ever related to a character more than that EVER. It felt like finding a friend.
I practised in low light today, you can see those snaps on ILP, he is the sweetest 6-year-old ever. :) Well, I think so. He reminds me of a quotation I absolutely adore:
May flowers always line your path and sunshine light your day.May songbirds serenade you every step along the way.May a rainbow run beside you in a sky that's always blue.And may happiness fill your heart each day your whole life through.~Irish Blessing
I wish this for him. Can you think of anything better? I know I can't. :)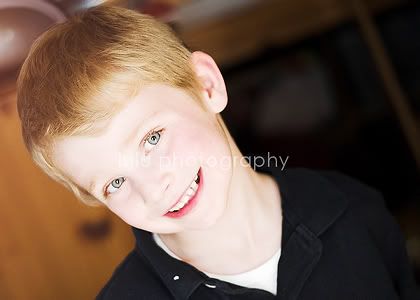 ISO 800, 1/125, 1.8 with the 50mm
Does anyone here have the 85mm? I am considering this versus the 30mm, I could do with a telephoto. Anyways, would love to hear your thoughts! =) Thanks for reading.